QNotes, Vol. 12, Issue 3
For fifteen years, Qmetrics Technologies has been advancing knowledge through innovation in medical imaging. Under the guidance of world-renowned radiologist, Saara Totterman, MD, PhD, the Qmetrics team has found innovative ways to gather more data from medical images than what the human eye can see.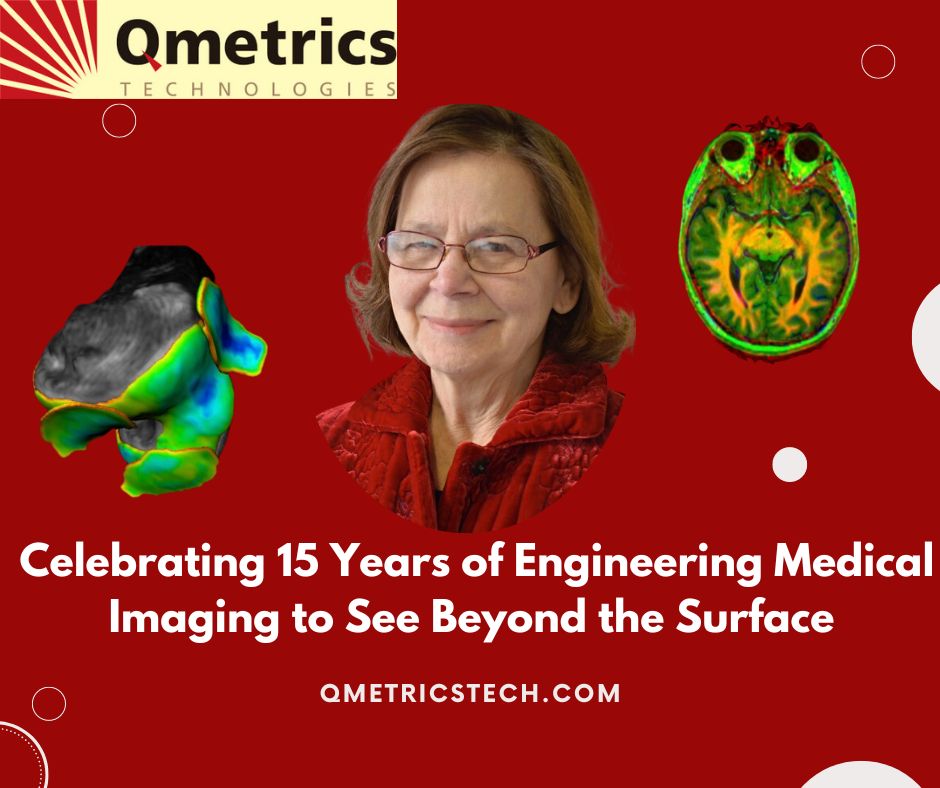 Kuvia3D software was 510k cleared by FDA in 2015 as a Class II medical device, allowing physicians and patients to better understand MR imaging study results. Qmetrics Clinical Trials support assisted partners in gaining European CE Mark Approval and FDA Approval for products using medical image analysis. In 2022, Qmetrics was issued US Patent No. 11,210,790 which covers the use of radiomics and artificial intelligence (AI) to discover a disease or injury specific signal and display that signal on a medical image and launched its Post-Concussive Syndrome Index.
"It has been exciting to see the advances in medical image analysis and how our team has been able to transform image interpretation to derive more information than formerly gained from just an X-Ray or MRI," says Edward Schreyer, CEO. "Dr. Totterman has long had great vision and we've been thrilled to see some of her passions come to fruition. As we look toward the future we anticipate much activity with the fusing of AI and medical imaging."