Surviving breast cancer is more and more common thanks to increased and better treatments. Now, predicting the risk of cancer recurrence is possible without the expense and delay of genomic analysis.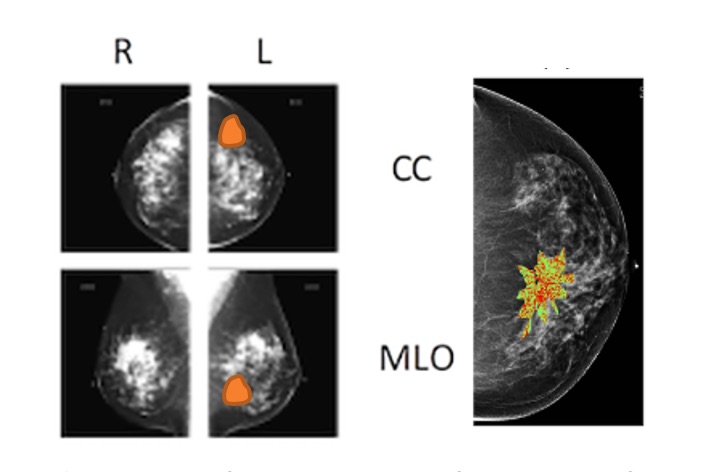 Through an AI-derived image analysis of a screening mammography, DiscernAI yields a prediction of OncotypeDX BRCA Recurrence Risk score and PAM50 Recurrence Risk score.
Using the screening mammography data from your baseline exam, we can provide your physician with a prediction of the risk of your cancer recurrence.
Dr. Tamez-Pena was the lead author on a study exploring this method. Click here to read the publication.
To learn more about Qmetrics' DiscernAI Breast Cancer Signature, Contact Us.