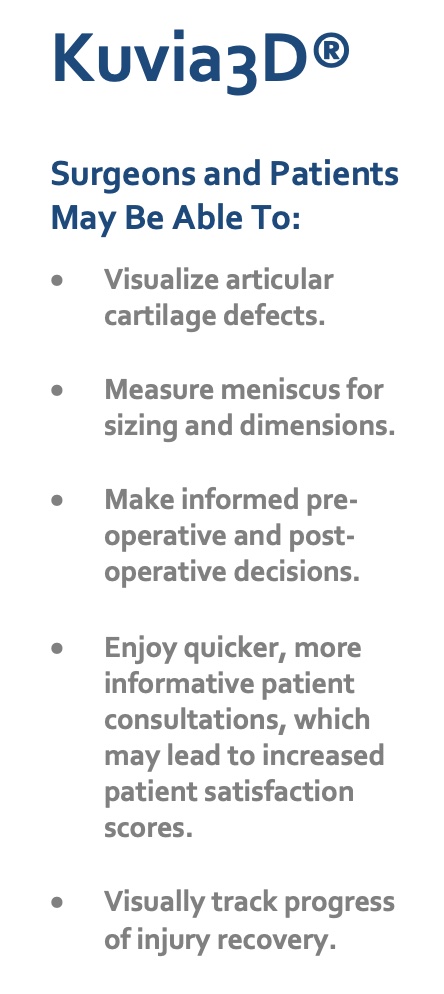 Orthopedic surgeons specializing in Sports Medicine have a clear advantage when they have access to cutting edge technology like Kuvia3D.
The 3D renderings generated by Kuvia3D may help patients see and understand radiological findings, supporting informative consultations.
The knowledge gained from a 3D image may help in orthopedic pre-surgical or treatment planning, when clinically appropriate, and could be useful in monitoring an athlete's injury progression after treatment.
It's simple. Sports Medicine practitioners and their athletes and coaches may have greater confidence in clinical decisions when radiology reports and images are complemented with intuitive 3D imagery of orthopedic injury or disease.