Qmetrics' highly precise methods and nimble business model provide customers cost effective solutions that can successfully balance scientific objectives and business constraints.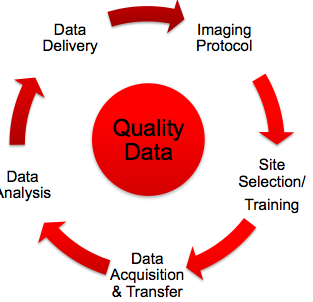 Qmetrics has deep clinical trial experience and assists clinical trial partners from Pre-Clinical through Phase IV studies with expert consultation, imaging optimization, from protocol design to site training, image data collection, protocol monitoring, and technical support.
Additionally, we provide blinded, independent, centralized radiological reads, scoring, and screening; and 3D visualization of changes/treatment effect per subject, per cohort.