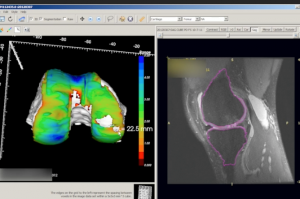 Kuvia3D
Your First Look Inside
Kuvia3D®, 510k cleared by FDA as a Class II medical device, provides three-dimensional renderings of knee bones and their articular cartilage, allowing physicians and patients to better understand MR imaging study results. The knowledge gained from a 3D image can help in orthopedic pre-surgical planning, when clinically appropriate, and help facilitate patient communication.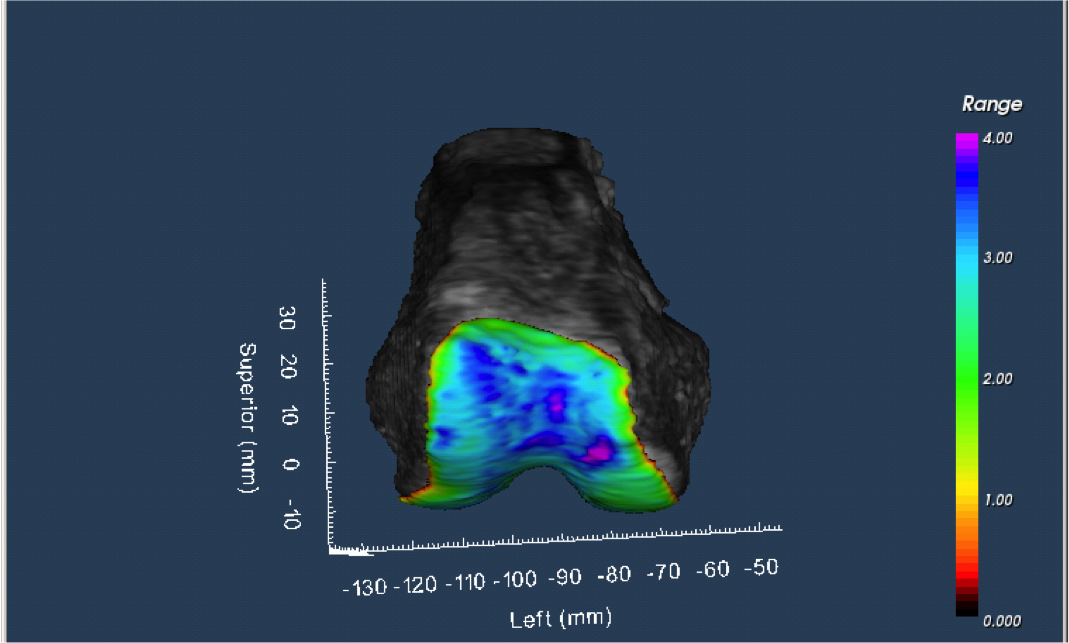 Produced under the supervision of a radiologist, the automated 3D renderings generated by Kuvia3D1 allow physicians and patients to better see imaging study results as familiar anatomy rather than 2D cross sections.
Incorporating Kuvia3D into clinical practice is easy. The protocol can be an add-on MRI series (~4 mins.) to your routine clinical knee study, or a minor modification to one of your existing sequences.
To learn more about Kuvia3D, Contact Us.
1: Tamez-Peña JG, Farber J, González PC, Schreyer E, Schneider E, Totterman S. Unsupervised segmentation and quantification of anatomical knee features: data from the Osteoarthritis Initiative. IEEE Trans Biomed Eng. 2012 Apr;59(4):1177-86. doi: 10.1109/TBME.2012.2186612. Epub 2012 Feb 3. PubMed PMID: 22318477.