See Beyond the Surface.
Qmetrics: Meeting the Promise of Medical Image Analysis.
What do you want to know about injury, disease or treatment effect?
Medical Image analysis can supply the answers. Image data can help you see injury or disease and Qmetrics can help you precisely measure it's extent or response to your therapy. We can see what conventional radiology cannot through the application of radiomics, which capture subtle patterns, textures and variance in imaging data, often in three dimensions and across multiple imaging series. Let us help you design the optimal imaging support for your application, reducing risk and avoiding unnecessary cost.
---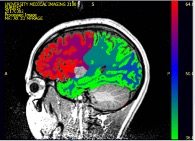 Unparalleled Customer Service. Maximum Efficiency. Global Market Understanding. Client Driven Processes. That's the Qmetrics Advantage.