QNotes, Vol. 12, Issue 5
Qmetrics Technologies is excited to announce its participation in 20/15 Visioneers' upcoming Life Sciences Imaging Mega Webinar on Wednesday, September 27, 11:00AM EST. CEO Ed Schreyer will discuss, "Applying Radiomics to Develop Personalized Imaging Solutions."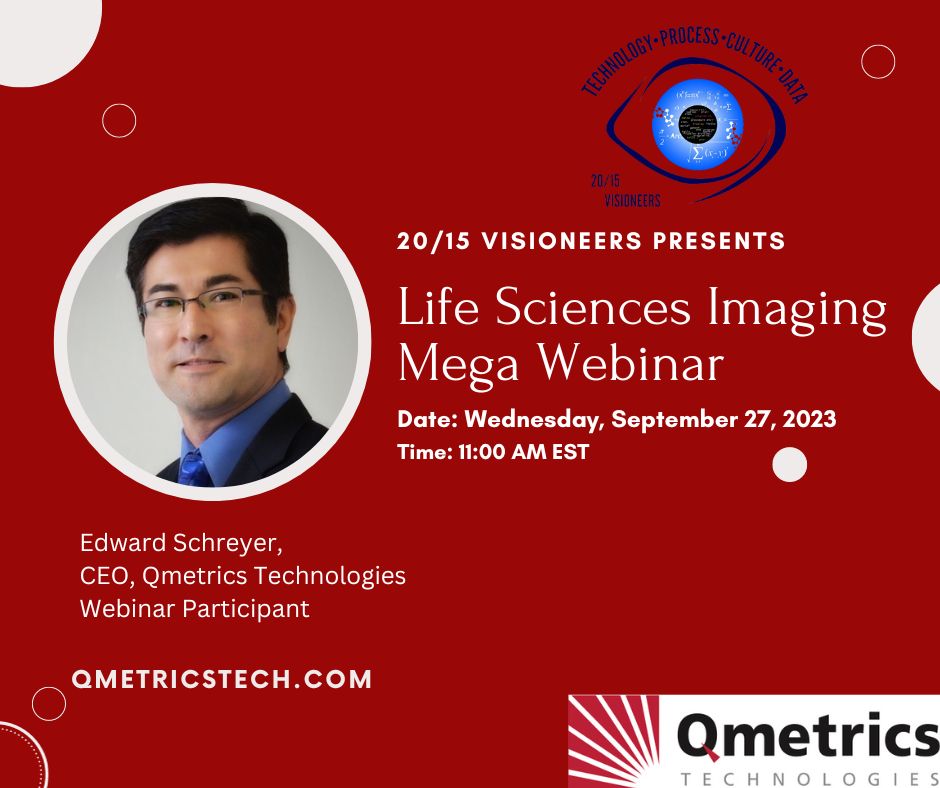 Scientific Imaging is dramatically changing today's drug and therapy R&D and clinical landscape. This informative webinar moderated by 20/15 Visioneers will include top partner-vendors and industry talks discussing some ways in which scientific imaging is changing the drug and therapy discovery landscape, including:
• High-Content Screening (HCS)
• Imaging Mass Spectrometry
• In Vivo Imaging
• Single-Cell Imaging
• 3D Imaging and Organ-on-a-Chip Models
• Machine Learning and Image Analysis
• Personalized Medicine
Experts will share their insights and advancements in life sciences imaging. From microscopy to medical imaging, the webinar will explore the latest breakthroughs shaping the future of research and diagnostics.
Qmetrics' CEO Ed Schreyer will join a panel of other experts including, Zev Wisotsky, Revvity Signals; Felix Baldauf-Lenschen, Atlis Labs; Elliot Greenblatt, Eliyahu.AI; and Christian Scheuller, Revvity Signals.
Registration for the webinar is open, https://us02web.zoom.us/webinar/register/3216948071986/WN_jhSxczMvSdiPv-q7wwdvTw.