QNote, Vol. 12, Issue 4
Qmetrics announced a study entitled, "Clinical Performance of a Multiparametric MRI-based Post Concussive Syndrome Index," has been submitted for review to Sports Medicine – Open, a peer-reviewed journal which focuses on original research and definitive reviews in the field of sport and exercise medicine. The lead author is Steven P. Meyers, MD, PhD, of the University of Rochester Medical Center (URMC). Co-authors include Adnan Hirad, MD, PhD, Jeffrey J. Bazarian, MD, MPH, Mark H. Mirabelli, MD, Katharine H. Rizzone, MD, MPH, Heather M. Ma, MD, MS, and Peter Rosella, MD, also from URMC, and Patricia Gonzalez, Saara M. Totterman, MD, PhD, Edward Schreyer, and José Tamez-Peña, PhD, all of Qmetrics.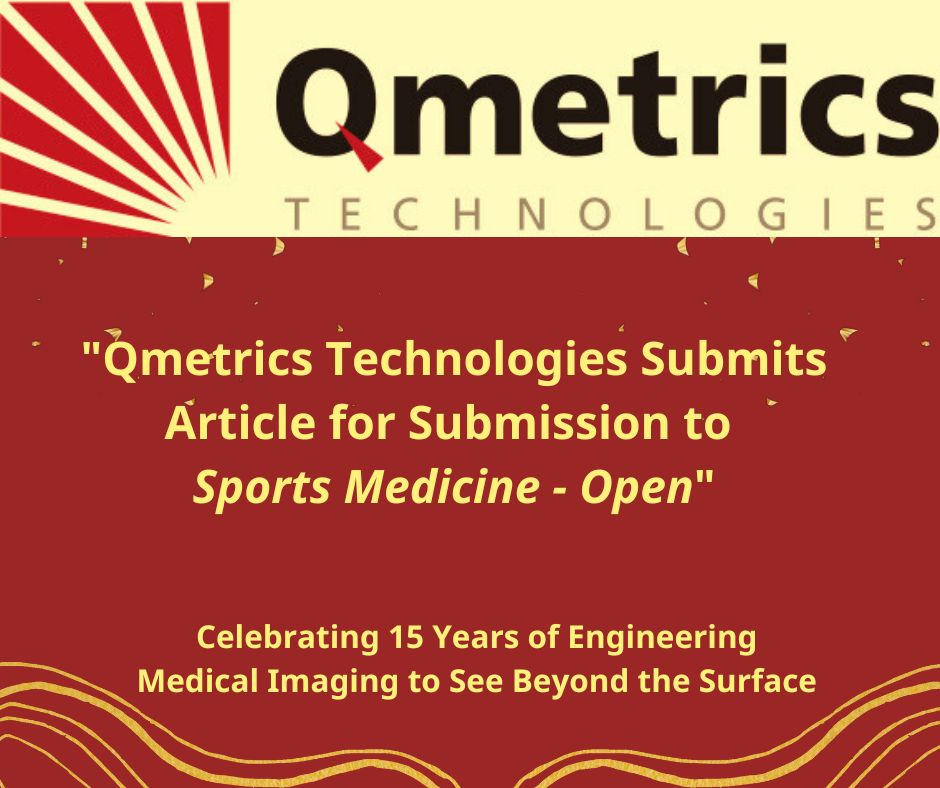 The study's results suggest that the multiparametric MRI-based PCSI has great potential as an objective clinical tool to support the diagnosis, treatment, and follow-up care of those with post-concussive syndrome. This study is the latest to come as Qmetrics and Dr. Meyers have collaborated in the past few years to analyze MRI studies of young athletes who suffered a concussion and experienced prolonged recovery from symptoms and compared them to young athletes who were free of head trauma history. They published, "Post-concussive mTBI in Student Athletes: MRI Features and Machine Learning," in Frontiers in Neurology in January 2022.
Qmetrics has used the data to develop the company's proprietary Post-Concussive Syndrome (PCS) Index to provide objective MRI assessment of post-concussive severity. It can provide confirmation to patients that their symptoms are real and likely related to brain injury. Understanding the extent of brain microtrauma may also support therapeutic decisions or add confidence to recovery milestones.