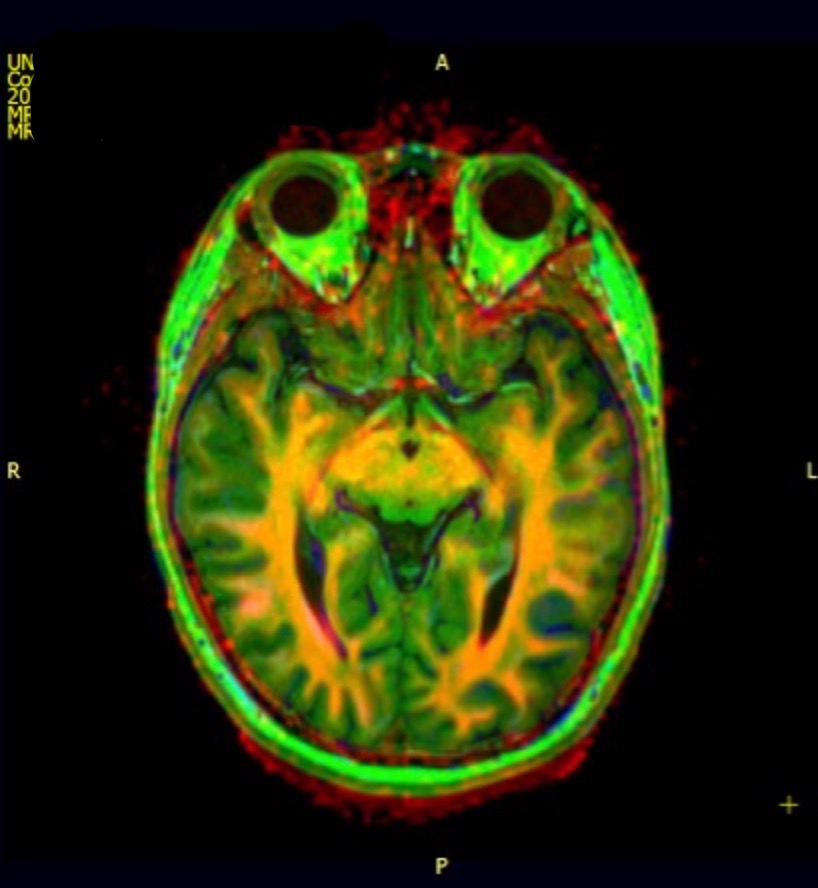 QNotes, Vol. 11, Issue 1
Qmetrics Technologies today announced that the United States Patent and Trademark Office (USPTO) has issued US Patent No. 11,210,790 which covers the use of radiomics and artificial intelligence (AI) to discover a disease or injury specific signal and display that signal on a medical image. Qmetrics' Chief Technology Officer, José Tamez-Peña, PhD, is the inventor of this patent, which is directed to a quantitative method for detecting an outcome or disease specific signal from medical image data, using a machine learning algorithm to extract the best signal model of the disease specific signal, and using the best signal model on subject-specific image data to display the severity of the disease specific signal for that subject.
"In simpler terms, this patent covers our proprietary technology which allows us to capture image-derived features and paint them on an image, generating information from a medical image that the human eye cannot detect," commented Edward Schreyer, CEO, Qmetrics Technologies. "Qmetrics is pleased to add this patent to the strong intellectual property portfolio of both Qmetrics and its co-founders, Saara Totterman, MD, PhD, and José Tamez-Peña, PhD.
Qmetrics' DiscernAI™ improves data analyses using artificial intelligence (AI) and machine learning (ML). DiscernAI's data mining platform includes proprietary software and a growing catalogue of machine learning-based "signatures." The platform has been developed over many years by Qmetrics' imaging and data science experts. The mTBI Signature can detect neurologic microtrauma in patients with post concussive syndrome from routine neurological MRI exams. Qmetrics' algorithm is able to see what radiologists cannot because it detects subtle patterns, textures, and morphology in 3D from multiple MRI series simultaneously.
"We see the growing concern of CTE and its horrific effect and hope our mTBI Signature can provide useful information to help doctors manage the recovery of concussed patients," commented Schreyer.